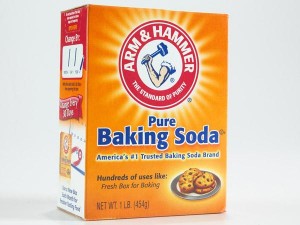 Did you know that baking soda has far-reaching benefits outside of baking? This is very alkalizing to the body, most of us being over-acidic because of our diets and poor lifestyle choices. And we're just talking about 1 tsp in a glass of water on an empty stomach, preferably first thing in the morning. 
This remedy should not be underestimated because it has some undeniable benefits for the body. Just a glass of water with baking soda on an empty stomach can help you get rid of some serious diseases.  Many chronic degenerative diseases, such as osteoporosis, arthritis and cancer have been associated with an increased acidity of the body. Incorporating this practice daily can also correct gastric reflux and prevent conditions such as kidney stones and urinary tract infections.
Since drinking this alkalizing water has no unpleasant side effects, it's worth trying this treatment because it is inexpensive and effective.