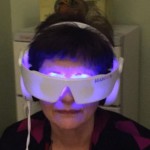 Do you ever have a chance to get out in nature?  Or are you stuck in a city life that has you in a continual rat race?  Do you ever see trees, grass and lakes or just concrete and tall buildings?
Check out this article and ask yourself if our BrainTap experience at Living Well Dallas may be just what you need to bring you back into balance with nature.  It's an easy way to get centered again . . . Read More
WE SELL THESE DEVICES AND ALSO OFFER PRIVATE SESSIONS WITH THEM IF YOU WANT TO TRY IT OUT FIRST.  
CALL 972-930-0260 FOR YOUR FIRST APPOINTMENT OR TO PURCHASE YOUR VERY OWN DEVICE FOR THE SAME COST AS ON THE BRAINTAP WEBSITE.