Brenda's license and certifications are listed below.  She has 21 years of experience with the Bowen Therapy modality.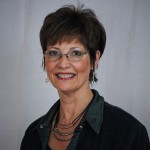 Additional certifications (listed below) help Brenda to be a more well-rounded hands-on therapist.  More recently, she has added LED light therapy as an adjunct to her hands-on bodywork for a more synergistic approach.  With a background of coursework in herbology, nutrition, nutritional supplements, iridology, and other related alternative healthcare approaches, Brenda brings all that knowledge to her clients for help in restoring their health.  She brings an exuberant approach to healing for her clients and treats each and every one as an individual, customizing their sessions to meet their particular health needs.  Pain relief is her passion!
Licensed Massage Therapist (LMT) – MT025048
Brenda completed her state-required hours of course work for a massage therapy license through Sterling Health Center, Addison, Texas.  She obtained her license through Dept. of Health, State of Texas.  She continues to take additional hours of course work annually to sharpen her skills and maintain her license.
Certification in Bowen Therapy
Brenda is certified in the specific versions of Bowen Therapy, called BowTech and NST (Neuro-Structural Integration Technique), under the instruction of Gene Dobkin (21 years combined experience now).  She holds an advanced certification in NST.
Certification in Clinical Massage Therapy (CMT)
Brenda undertook an additional 200 hours of study to achieve certification in Clinical Massage Therapy.  This included Advanced Anatomy & Physiology, Muscle Palpations, Muscle Energy Techniques, Sports Massage, Somatic Dysfunctions, Myofascial Release and Trigger Point.
EFT
Brenda completed an EFT (Emotional Freedom Technique) Workshop under the instruction of Steve Wells and Dr. David Lake of The Netherlands.
Certified Natural Health Professional (CNHP)
Brenda certified in a program consisting of course work in Iridology, Body Systems, Nutrition, Body Works, Enzyme Therapy and a practicum (through Trinity School of Natural Health).