Learn how to balance your body by identifying physical imbalances through observation.
What do those wrinkles on your face really mean?
What do the grooves and color of your tongue mean?
What do the broken nails and lines or grooves on your nails mean?
What plants/herbals can you use to nourish your body?
Tonja Wells, Certified Natural Health Professional, will be teaching a class Monday, April 23, where she will answer these and many other questions. This will be held at a home in The Colony from 7 to 8pm.  If you are reading this, you are invited. But you MUST RSVP to me at 214-679-4618 (text or call) and find out the address and more details.
And be sure to bring a mirror and a friend!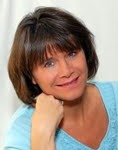 If you have health issues or just want to maintain your health, you will want to attend this class to learn these valuable skills.